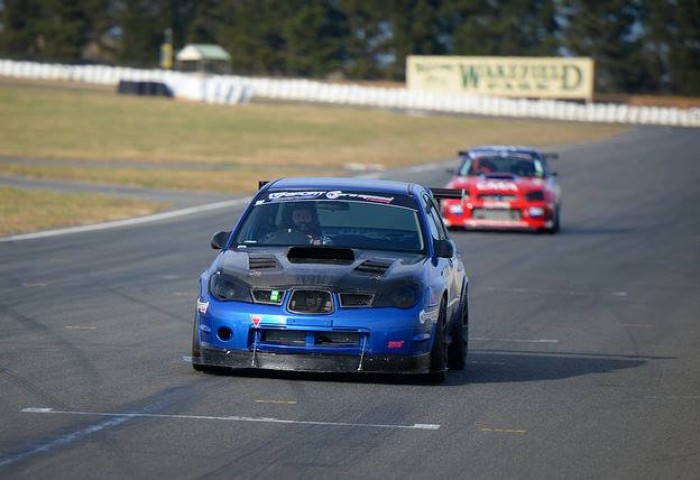 Engine:
MSR built 2.6L Stroker
Closed decked block
Custom 14mm Headstuds
Gas Rings
CNC Heads
Process West TGV Delete Kit
Kelford Camshafts
Induction:
Blouch 3.0 XTR 10cm turbocharger @ 25psi
Process West Top Mounted Intercooler
Exhaust:
Power:
300kW @ 4000RPM
380kW @ 7000RPM
Torque:
Electronics:
Standard ECU tuned by MSR
Flex Sensor
Transmission:
Standard STI 6 Speed with Cusco LSD
Other Modifications:
TSS Fab Chrome Molly Cross Member
MCA Reds Series Coilovers
ABW Body kit
What made you decide to modify your car?
The need to go fast, to be the quickest in my class.
Whats the next stage with your car?
Roll cage, Process West V-Mount Intercooler, Different Spring Rates, and More Aerodynamics.
Do you attend any track days or other racing events? If so how have you done?
I attend NSW WRX Club Days with the 07 STI Track Car. I Have managed to get Fastest Subaru NSW @ wakefield with a time of 1:01.0
Whats your favourite part about the car?
My Favourite part of this car would have to be the grip and corner speed you can carry.
What would be your advice for people getting wanting to modify their Subaru?
My best advice would be to start off with basic power modifications and focus on handling and brakes as well. Then i would move on in stages from there.