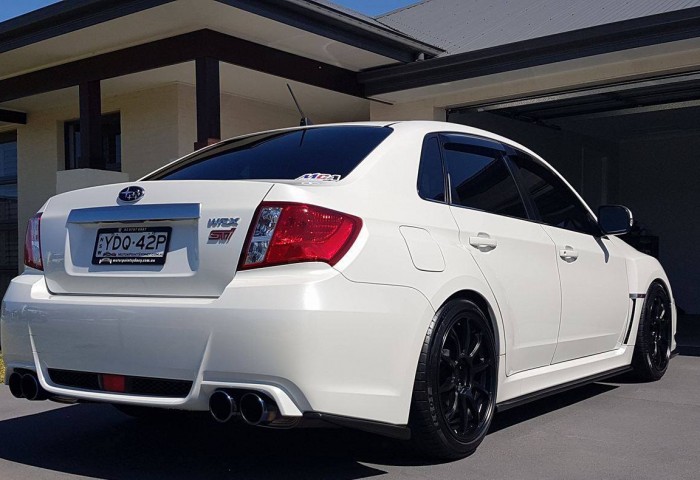 Engine:
Standard Subaru EJ257 Motor
Induction:
Standard IHI VF48 turbocharger @ 20psi
Process West Silicone Inlet Pipe
Process West 3″ Cold Air Intake
Exhaust:
Invidia Q300 Cat Back Exhaust System
Invidia Dump Pipe
Power:
Torque:
Electronics:
Standard ECU tuned by MSR
Transmission:
Standard STI 6 Speed Gearbox
What made you decide to modify your car?
Passion, being a car enthusiasts for many years. Not much beats the sound of a rexy, and who doesn't love more power!!
Whats the next stage with your car?
I think the flex fuel set up, its just a big increase of power once again. Exterior – possibly putting the STI wing back on.
Do you attend any track days or other racing events? If so how have you done?
No i haven't yet, i definitely want to, when an event happens and i don't have to work.
Whats your favourite part about the car?
The response it has since MSR tuned it. I remember leaving the MSR work shop laughing with excitement and joy like a kid at Christmas. The difference from stock to what it is was AMAZING!!
What would be your advice for people getting wanting to modify their Subaru?
Definitely do it, who buys a Subaru a doesn't want the sound of the rumble? I definitely would recommend MSR, absolute professionals with friendly service. With the outcome well and truly beyond what i was expecting! 10/10